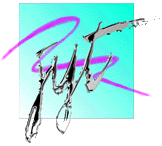 Phone: (818) 341-9155
FAX: (818) 341-2301
E-Mail: design@jyt.com
Home • Design Services • Gallery • Marketing • Request a Quote
Website Hosting • Domain Name Registration • Check Printing Software
Resources and Links • Policies • About Us • Recommend This Site • Contact Us

No part of this publication may be reproduced in any form or by any means, electronic, mechanical, photocopying, recording or otherwise, without the prior written permission of the publisher.

© 1995-2002 Just Your Type. All Rights Reserved.