Internet Web Site Design/Internet Marketing:


Just Your Type can effectively produce a web site that everyone is sure to remember, tell their friends about, and revisit time and time again. Once your site has been developed, we can place your site on your server, or, if you don't have an Hosting Provider, we can host your site for you. Just Your Type can also perform maintenance on your site, or give you the necessary information so that you may update your site as needed.
Once your website is up and running, Just Your Type can help your site to increased traffic. We offer your company Search Engine Placement Services. Tuning your website for high seach engine ranking is an important part of marketing your website online. We can also create effective Ad banners, and can aid you in traditional forms of marketing to promote your website.
1. Design site.
2. Place site.
3. Maintain site.


4. Market site.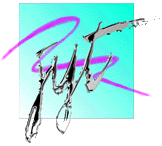 Logo Design:



Just Your Type can create a logo that is sure to catch everyone's eye and convey the company's image. Whether you want the logo for stationery packages (letterhead, business cards, presentation folders, notepads, envelopes, invoices, etc.), Just Your Type will make sure the logo reflects the company image and maintains its integrity - no matter how the logo is used.
1. Design logo.
2. Design necessary applications.


3. Corporate ID programs available.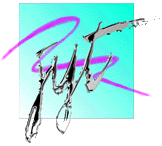 Printed Materials:



Just Your Type can create effective tools for your company to use in the sale of your products or services. Catalogs, brochures, mailers, flyers, and ads can help increase sales. When put together in a cohesive and concise way, these items can actually increase sales. Other printed materials like forms, stationery packages, instruction manuals, and quarterly reports are equally important in maintaining your company's identity and should always reflect the standard the company has set for itself.
After establishing your needs, Just Your Type can give you a range of services from designing your piece to having it printed. If you have your own printer, Just Your Type will work with your printer to meet his printing specifications to insure you get the quality product you expect.
1. Design established piece.
2. Provide you with the printed piece


or provide film for your printer's use.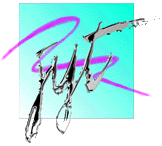 Other Services:



Just Your Type offers consultation services, including marketing ideas and advertising. With a strong knowledge of design and production, Just Your Type can aid your company in planning, designing and marketing a campaign that is most appropriate for your business.
Call (818) 341-9155 to see how Just Your Type can benefit your company and increase your sales; or email us.
Please send me
your inquiries and/or comments.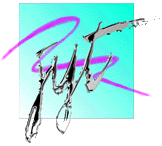 Phone: (818) 341-9155
FAX: (818) 341-2301
E-Mail: design@jyt.com

Home • Design Services • Gallery • Marketing • Request a Quote
Website Hosting • Domain Name Registration • Check Printing Software
Resources and Links • Policies • About Us • Recommend This Site • Contact Us

No part of this publication may be reproduced in any form or by any means, electronic, mechanical, photocopying, recording or otherwise, without the prior written permission of the publisher.

© 1995-2002 Just Your Type. All Rights Reserved.